BRITT STUBBLEFIELD, DVM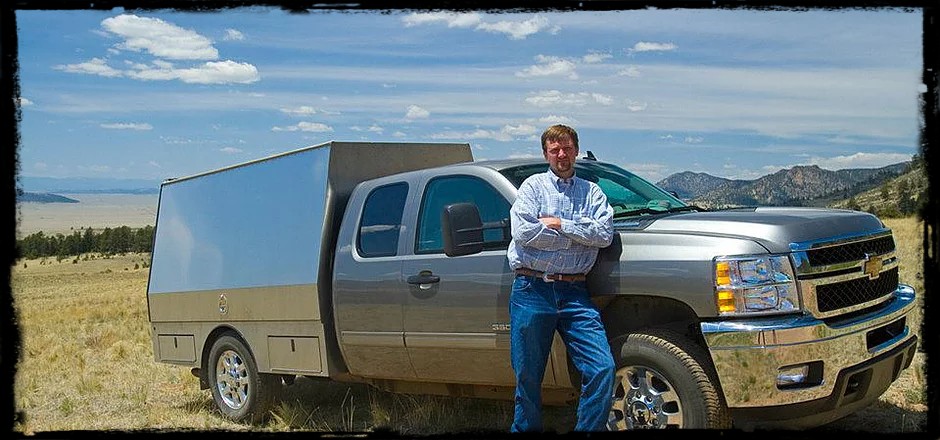 Dr. Britt started Rocky Top in the spring of 2010, bringing his quality advanced equine and livestock medicine to the rural area of Central Colorado.
Dr. Britt was born and raised in Springfield, Tennessee, where he began working around horses and cattle at a young age. As a high school student, Dr. Britt worked in a mixed animal rural clinic in Robertson County, Tennessee named Greenbrier-Springfield Animal Clinic. While attending college at the University of Tennesse-Martin, Dr. Britt worked at the Gilcrest Feedyard for Monfort Inc. In 1997, he obtained a B.S. in Animal Science with special focus on food animal production and management.
After graduation, Dr. Britt Stubblefield spent 6 years in the corporate world, in Colorado. He then enrolled at Colorado State University, where he pursued his Masters degree in Veterinary Anatomy and Physiology. Dr. Stubblefield then joined the Veterinary program at Colorado State University, where he concentrated on equine medicine, surgery and farm animal medicine. Dr. Britt was blessed to train with some of the best equine lameness and dentistry veterinarians in his early years as a vet. He also trained with one of the leading large animal practitioners in high altitude cattle disease and production for four years, Dr. Tim Holt.
Dr. Britt's passion for medicine is evident in his veterinary care, as well as in his personal life as he still enjoys riding horses and working with livestock during his free time.
ANDREA AZOFEIFA, DVM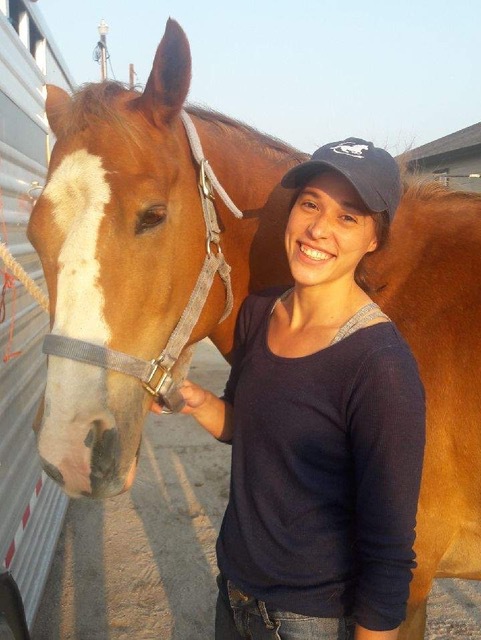 Andie was raised in Douglas County, Colorado. Growing up, she loved animals and was introduced to horses at a young age by her mother. Andie earned a BS in Biological Sciences and a MS in Biomedical Engineering both from Carnegie Mellon University. She completed her Doctorate of Veterinary Medicine at Tufts University in Massachusetts in 2021. Upon graduation, she received the Amelia Peabody Livestock award. While attending veterinary school, Andie worked for the Tufts Veterinary Field Service in Woodstock, CT, the Tufts University Hospital for Large Animals and on the school farm. 
Andie loves the wide variety of cases and species at RTVS. She feels privileged to care for animals in their own homes and she's grateful for the hospitality of the RVTS clients. Outside of veterinarian medicine, Andie enjoys riding, fishing, running and skiing in the beautiful Colorado mountains.
MARIA CARDONA, DVM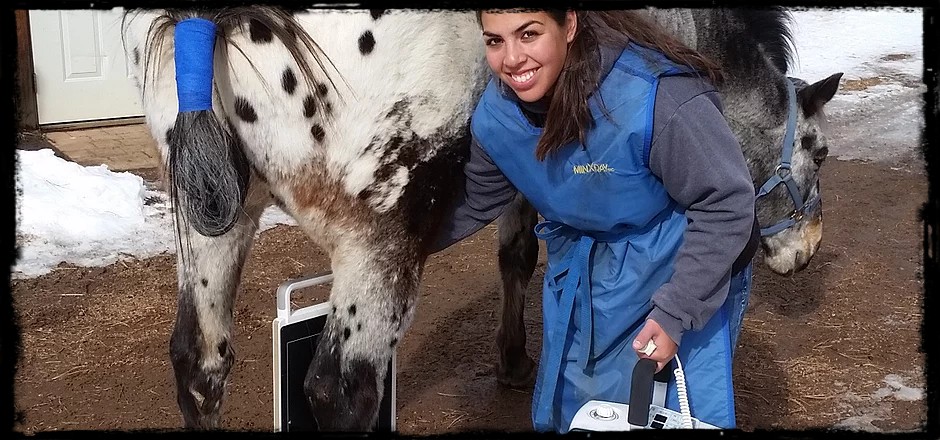 Maria grew up in New Jersey, working with horses from a very young age. She attended the University of Connecticut for her undergraduate degree in Animal Science and Pathobiology. While in college she enjoyed working in both the horse and the dairy barns. She then attended the University of Wisconsin-Madison School of Veterinary Medicine, graduating in 2015.
Maria enjoys the challenges of working with a variety of species in a mixed large animal practice. She also enjoys the mobile aspect of working at RTVS because it allows her to visit patients and clients in their home environments as well has allowing her to see all of the beautiful Colorado views. Outside of work, her interests include riding her horse Abby, reading, and hiking with her dog Wally.
 CAROL MCATEE, TEAM MEMBER
Carol joined the team in Sept. 2020, and new to Colorado in 2018. Prior to that she lived in Missouri, where she owned a pet sitting business for 18 years. Animals have always been her passion and she has many interests where that was utilized. These include being on a Search and Rescue Canine Unit for 2 ½ years and Search and Rescue certified, is a Certified Equine Sports Massage Therapist, owned horses since 13 years old and currently owns an Arabian and a Paso Fino, and enjoys training and competing with her dogs in agility.