BRITT STUBBLEFIELD, DVM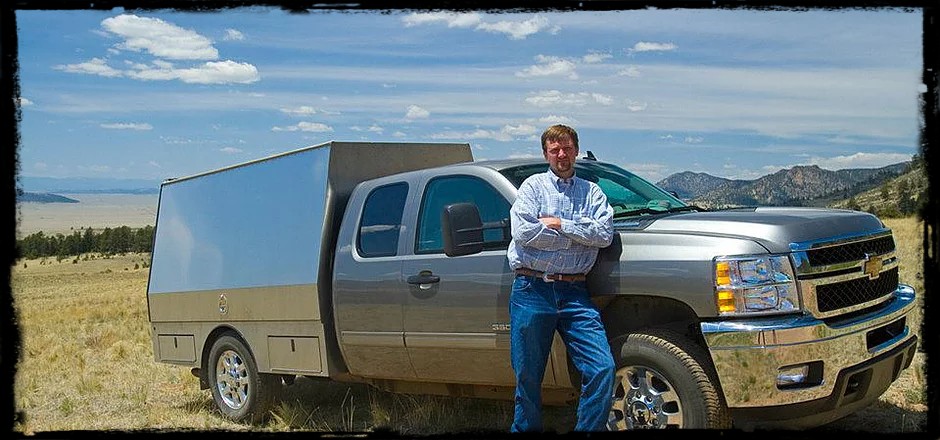 Dr. Britt started Rocky Top in the spring of 2010, bringing his quality advanced equine and livestock medicine to the rural area of Central Colorado.
Dr. Britt was born and raised in Springfield, Tennessee, where he began working around horses and cattle at a young age. As a high school student, Dr. Britt worked in a mixed animal rural clinic in Robertson County, Tennessee named Greenbrier-Springfield Animal Clinic. While attending college at the University of Tennesse-Martin, Dr. Britt worked at the Gilcrest Feedyard for Monfort Inc. In 1997, he obtained a B.S. in Animal Science with special focus on food animal production and management.
After graduation, Dr. Britt Stubblefield spent 6 years in the corporate world, in Colorado. He then enrolled at Colorado State University, where he pursued his Masters degree in Veterinary Anatomy and Physiology. Dr. Stubblefield then joined the Veterinary program at Colorado State University, where he concentrated on equine medicine, surgery and farm animal medicine. Dr. Britt was blessed to train with some of the best equine lameness and dentistry veterinarians in his early years as a vet. He also trained with one of the leading large animal practitioners in high altitude cattle disease and production for four years, Dr. Tim Holt.
Dr. Britt's passion for medicine is evident in his veterinary care, as well as in his personal life as he still enjoys riding horses and working with livestock during his free time.
Dr. Maybach joined RTVS in late 2013.  Her professional education was completed at Colorado State University where she earned a degree in History followed by her Doctorate of Veterinary Medicine in 2009.  While in veterinary school, she also earned a certificate in veterinary acupuncture. 
Sadie's career began in mixed animal practice in rural Wyoming and Colorado, and was involved in several projects in developing countries early on.  She continued practice in Cañon City for 4 years in a progressive and bustling mixed animal practice.  Joining RTVS in late 2013, she considers herself blessed to work outside in such a beautiful setting.  After having worked in several clinics, she appreciates the advantage that mobile practice provides in caring for animals in their home setting.  Her particular interests in practice are surgery, cattle work, wound care, lameness, alternative medicine, ultrasonography and internal medicine.

MARIA CARDONA, DVM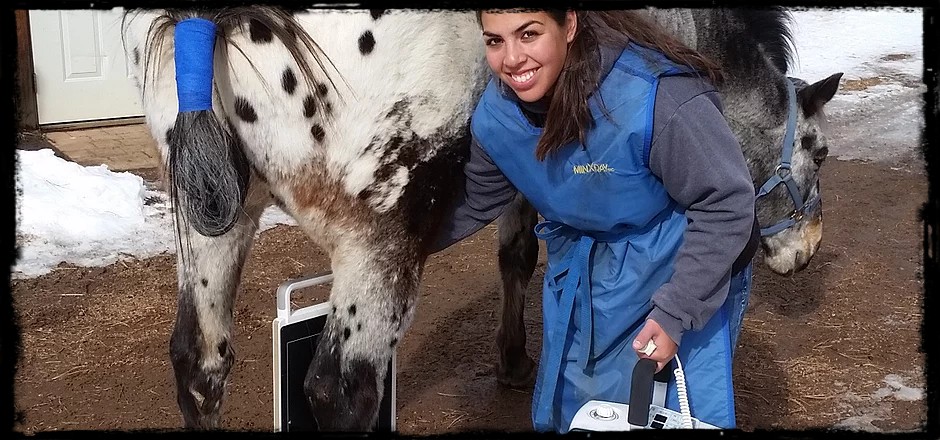 Maria grew up in New Jersey, working with horses from a very young age. She attended the University of Connecticut for her undergraduate degree in Animal Science and Pathobiology. While in college she enjoyed working in both the horse and the dairy barns. She then attended the University of Wisconsin-Madison School of Veterinary Medicine, graduating in 2015.
Maria enjoys the challenges of working with a variety of species in a mixed large animal practice. She also enjoys the mobile aspect of working at RTVS because it allows her to visit patients and clients in their home environments as well has allowing her to see all of the beautiful Colorado views. Outside of work, her interests include riding her horse Abby, reading, and hiking with her dog Wally.
HANNAH ESTES
Office Coordinator

Hannah grew up in Nebraska and moved to Florissant in 2013. Animals have always been a large part of her life and during school she volunteered at Cheyenne Mountain Zoo and was a member of Teller County 4H. While participating in these programs Hannah decided she wanted to become a veterinarian. Hoping to gain more knowledge about working in a veterinary practice, she joined the Rocky Top team in spring 2019 working in the office and as a veterinary assistant. Hannah is currently working on a biology degree and hopes to attend vet school in the future. In her free time she enjoys spending the day with her sisters, her dog, and her horses.
DAN SMITH
Office Coordinator

Dan Smith and his family of five consider this area home. After spending some time in the Springs, he has been living on the west side of Pikes Peak since 2011. He appreciates the majestic setting, unique people and hearty nature of this environment.
He started out in the suburbs of Minneapolis, Minnesota. Needing to warm up, he left to obtain a journalism degree from Arizona State University. Love of the outdoors, mountains and family eventually drew him to Colorado where he has been for more than 10 years. His diverse professional background includes newspaper reporting, print publication design, outdoor education, educational administration and website design.
When he is not at the office, he is enjoying his family, getting outdoors, freelancing websites, and building his own mountain permaculture homestead business. He considers Rocky Top Vet Service a great opportunity to bolster this much-needed service in an underserved rural area so clients can live the mountain lifestyle that they love, with the animals that help make it home. It also affords him the opportunity to glean knowledge from a team of accomplished professionals.
He and his counterpart Hannah Estes handle the office side of the business focusing on client communication, accounting and appointment coordination. He also often handles the digital needs of Rocky Top–like building this website. He looks forward to strengthening Rocky Top's positive impact on this great community.